Customized Services
CLOUD-CLONE CORP. manufactures more than 28,000 primary antibodies, 13,000 proteins, 7000 ELISA Kits, across more than 20 different species.
Protein customized services
One-stop services from genes to proteins will be provided. Customers also can choose one or more kinds of services according to their specific requirements.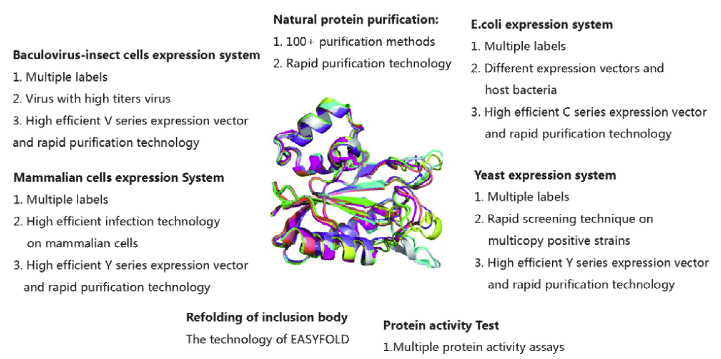 Antibody customized services
With a high-throughout technology platform for antibody production and detection, a stable and efficient antibody development and production process has been establised, which can provide a professional antibody preparation base for offering high-quality antibodies to customers.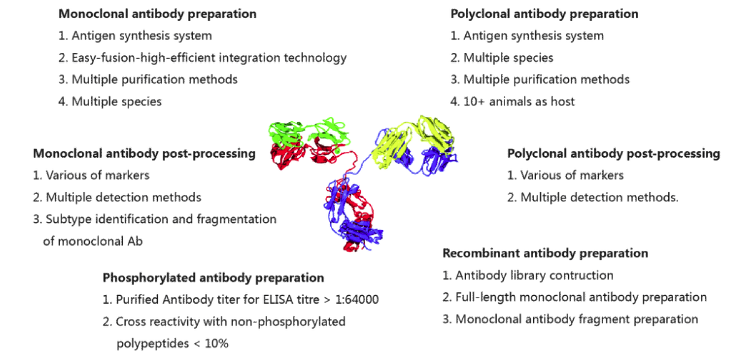 Synthetic Polypeptides Customized Service

Cloud-Clone Corp. provides a series of services, including standard peptide synthesis, peptide conjugation, peptide modification, cosmetic peptide synthesis, peptide library construction, transformation of chemical small molecules, chemical small molecule conjugation and other peptide-related services.